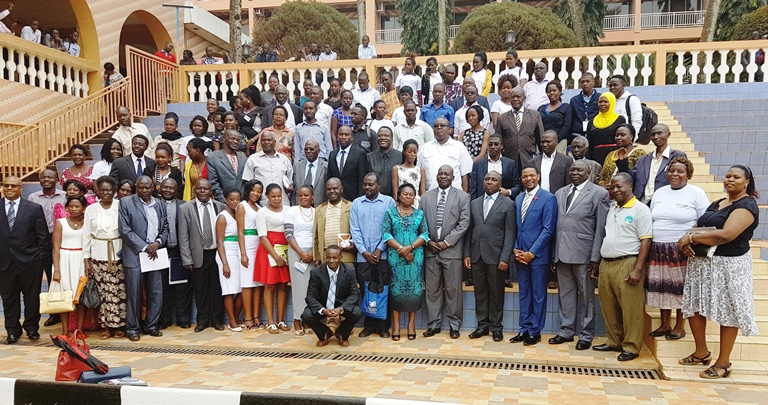 Following the 2nd Africa EBA for food security conference convened on 30-31 July 2015 by the UN Environment Programme (UNEP) in collaboration with the African Union Commission (AUC) Africa  and partners where over 1200 delegates from all across Africa adopted the Nairobi Action Agenda and the Constitution of the Ecosystems Based Adaptation for Food Security Assembly (EBAFOSA), the instruments establishing the Ecosystem Based Adaptation for Food Security Assembly, the EBAFOSA Uganda  National Branch has been launched. EBAFOSA is an inclusive pan-African policy framework and implementation platform to ensure EBA driven agriculture and its value-chains, especially clean energy access, enhanced access to markets and enhanced access to affordable agro-financing, are up-scaled to being the norm in policy and practice across the entire continent to catalyze agro-industrialization and to ensure that grandeur development blueprints, especially Agenda 2030 and the SDGs, COP21 outcomes and the AU Agenda 2063 are adequately domesticated and implemented,.
Related Items:
Highlights
By fostering an inclusive approach that leverages the relative strengths of all levels of a diverse field of stakeholders, EBAFOSA ensures a wide...
Thursday, 26 May 2011
Find link below for EBAFOSA Benefits Powerpoint Presentation
Link >>
...
Sunday, 07 February 2016
CONSTITUTION OF THE ECOSYSTEM-BASED ADAPTATION FOR FOOD SECURITY ASSEMBLY The EBAFOSA mandate is guided by a constitution, rules of procedure and...
Thursday, 26 May 2011