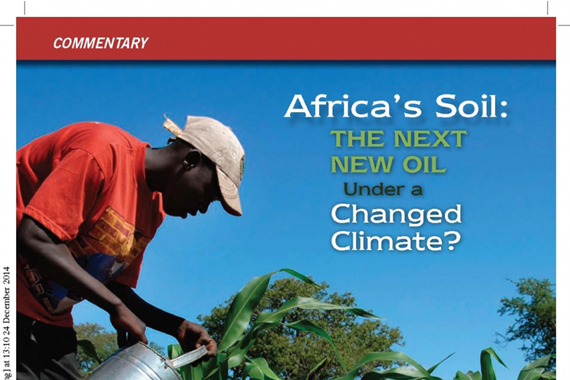 AFRICA'S ECONOMY IS GROWING VERY RAPIDLY, with Sub-Saharan Africa accounting for six of the world's 10 most rapidly growing economies. The World Bank reports that gross domestic product (GDP) growth in Africa strengthened to 4.7% in 2013, up from 3.7% in 2012. However, this growth is fueled by oil and mineral export, which tend to create few jobs, and does not take into account the real livelihood basis of many poor sectors of the population nor environmental liabilities and degradation called "GDP of the Poor." Some of Africa's biggest oil- and mineral-rich countries, with the highest per-capita GDP on the continent, lie within the region most vulnerable to climate change, which significantly threatens future development, as these same countries are all ranked low on the human development index. One big problem is that as GDPs rise, reinvestment of that wealth into social improvements has not always occurred.
Download the document below for more
Download attachments:
Related Items:
Highlights
By fostering an inclusive approach that leverages the relative strengths of all levels of a diverse field of stakeholders, EBAFOSA ensures a wide...
Thursday, 26 May 2011
Find link below for EBAFOSA Benefits Powerpoint Presentation
Link >>
...
Sunday, 07 February 2016
CONSTITUTION OF THE ECOSYSTEM-BASED ADAPTATION FOR FOOD SECURITY ASSEMBLY The EBAFOSA mandate is guided by a constitution, rules of procedure and...
Thursday, 26 May 2011